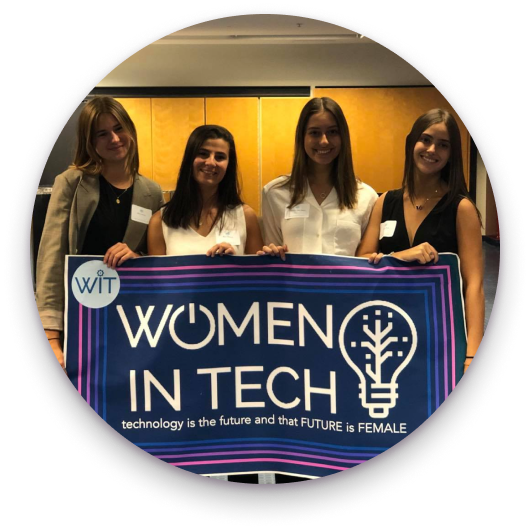 WHO WE ARE
Women in Tech is a student-run club at McGill University that aims to encourage more women to get involved in the world of technology. Whether it be through networking events, coding workshops, or company tours, we want to provide all women of varying backgrounds with opportunities and skills to be able to excel in the tech world.
Stephanie Abdel Malek
President
Rebecca Weill
VP Internal
Marie Mansour
VP External
Selen Demirli
VP Sponsorship
Marie Guertin
VP Finance
Kaila Fischer
VP Logistics
Sofia Dieguez
VP Media and Tech
Safiya Rizwan
VP Communications
MEET THE TEAM

       Rebecca Weill                          Marie Mansour                       Sofia Dieguez
        Co-President                             Co-President                          VP Internal 
         Selen Demirli                              Janice To                                 Kaila Fisher 
         VP External                               VP Finance                             VP Logistics

          Blue Namba                              MoRu Tan                               Safiya Rizwan 
       VP Sponsorship                    VP Media & Tech                VP Communications        

CHECK OUT OUR VIDEO!