OUR EVENTS
We host all kinds of events from coding and CV workshops to networking events. We hold an annual LinkedIn headshot event where we take professional pictures of our members for their LinkedIn profiles. For our networking event we invite women representatives from different companies to come network with our members. We also organize industry visits where we bring our members to a company for a tour of the site.
Make sure you follow us on Facebook to never miss out on our events!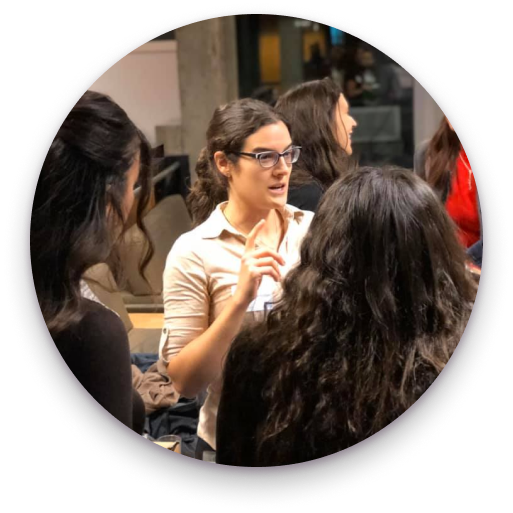 Speed Networking
Women in Tech hosts an annual Speed Networking event for the McGill community with the participation of multiple companies such as Apple, Microsoft, Tesla, and Facebook! The event encourages both women and men from the McGill community to build a network with these representatives, learn about the various opportunities offered, and polish their professional skills. Keep an eye out for this event as the spots always fill up quickly!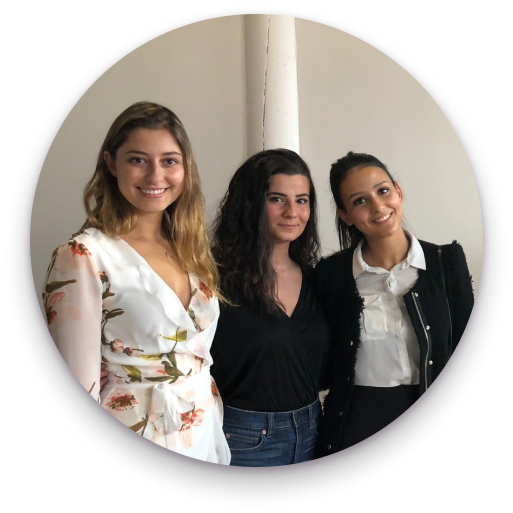 LinkedIn Headshot
Every semester, Women in Tech hosts a LinkedIn headshots event on the McGill campus to help our members prepare for the hiring season. The event aims to provide free headshots for anyone interested in updating their LinkedIn profile pictures or for other professional use. We have taken over 300 headshots since the event first started and is a student's favorite!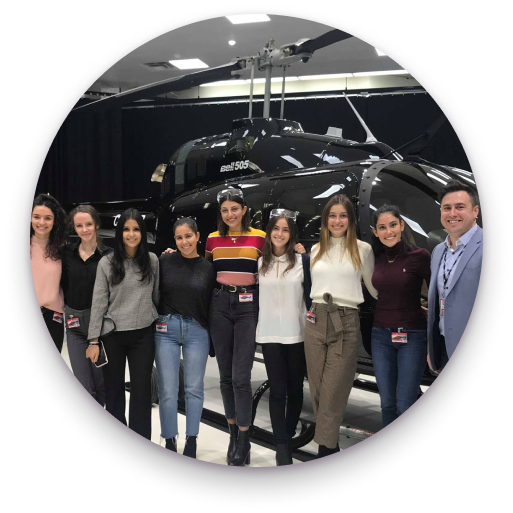 Industry Tours
Women in Tech offers different company tours and site visits each year. This activity gives an insight to our members about the work environment in the tech industry. It is also a unique chance to have an inside look at the company – from the shop floor to the corporate head offices. The tours shed light on the different paths that can be taken to achieve career goals as well as hopes to inspire and motivate students to work hard and dream big.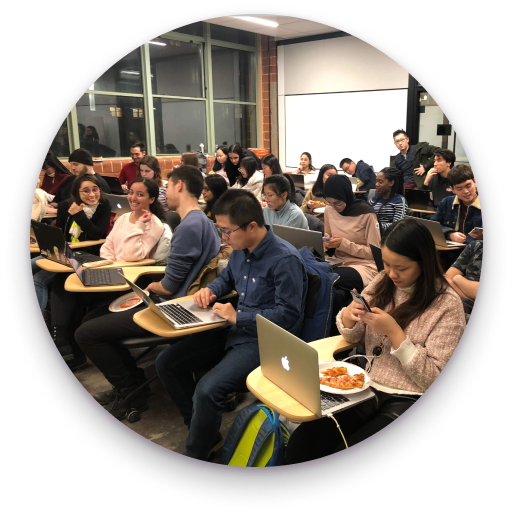 Workshops
Throughout the academic year, alongside our larger events, we host workshops for the McGill community. These workshops range from beginner coding sessions with professional software developers, leadership development sessions with startups, smaller panels, and more. The workshops are the perfect opportunities to learn new skills, broaden horizons beyond academic curriculum, and develop new passions!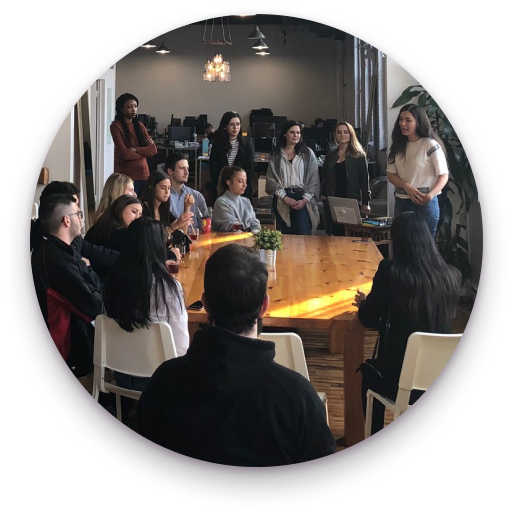 Panels
This is the perfect opportunity for students to ask questions, hear career path stories, and get advice from a panel of female professionals. Held online or in person, Women in Tech invites a panel of inspiring female executives from Canadian, American, and international companies. During the event, they share their wisdom, expertise, and knowledge, answer questions, and give pieces of advice. Check out our YouTube channel for past panel recordings!

SPONSORSHIP
Please reach out to our VP Sponsorship at womenintech@ssmu.ca for any inquiries related to sponsorship.
We look forward to working with you!